Old vs new: what smartphone would you buy?
66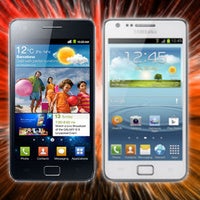 Each time a friend of ours decides to buy a new phone, we're usually among the first people who they consult with. And being the smartphone-obsessed geeks that we are, we're always able to give them extensive information about what their choices are and which of all the phones out there would best suit their needs or budget. But each time we're asked for our expert opinion, the very same conflict arises: would it be better to buy a high-end smartphone model from last year, or settle with a new mid-range model? Well, giving a universal answer to that is a challenge since there are several pretty solid arguments in favor of either choice. To start,
great "old" phones are now quite cheap.
And we're not talking about second-hand units sold on eBay. Former flagship Android smartphones, such as the
Samsung Galaxy S II
or
HTC Sensation
to name a few, can be bought unused and off-contract for half of what they were worth back in 2011, which is about as much as mid-rangers cost today. These former flagships are not bad devices at all given their relevant hardware specs and capabilities. However, things don't look as good on the software side of things. In fact,
major software updates for older phones take forever
or don't come at all, which can be frustrating. Don't believe us? Just ask an owner of the
HTC ThunderBolt
or
LG Optimus 2X
"superphone". Having up-to-date software running on your smartphone is important because that makes it more stable and adds certain features that improve the overall user experience – in Android's case,
Google Now
and
Project Butter
are two great examples.
Apple in this case is an exception as it provides its users with timely software updates. For example, the
iPhone 4
, which now runs iOS 6 despite being well over 2 years old. But in general, smartphone manufacturers rarely bother with updating devices they've released more than a year ago. Sure, there are quality custom ROMs available online – made by the online enthusiast communities for a broad range of handsets. Those not familiar with the matter are free to look up
CyanogenMod
and see what it's all about. However, not every user feels comfortable with altering their handset's software and voiding its warranty along the way.
On the other hand, online smartphone communities are a great source of information about dealing with a device's imperfections. The longer a given handset has been on the market, the more it has been studied and the more feedback about it has been provided by those who already own it. And it is safer to buy a smartphone that is known to be free of glitches, won't you agree?
Sadly, while a smartphone's software can be modified and upgraded, its hardware cannot. And
new phones often feature new technologies
that may come in handy. For example, we've started seeing 4G LTE connectivity present on a number of new mid-range smartphones, such as the US-bound
LG Spirit 4G
,
Samsung Ativ Odyssey
, or the
HTC One SV
, which is offered in many markets around the world. NFC is also a cool perk, which allows one to take advantage of contact-less payments, among other things.
What's your take on this, guys? Would you go with a flagship smartphone from last year, or you'd prefer buying a brand new handset model that costs the same? Cast your vote in our poll below and don't hesitate to share your opinion with us down in the comments!