Samsung Galaxy Note II and Note get early access to Android 4.2 thanks to CyanogenMod 10.1
5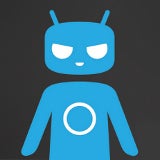 Hello from the land of Cyanogen! Nice to be meeting you
again
! I'm Cid - mascot of CyanogenMod. Pleasing you once again to be excusing for my English, but I've been telling you already that a nasty bugling interrupted my language installation processing.
I am hear to inform you that my people have hardly worked day and night, and have finally developed their first nightly buildings for the international
Samsung Galaxy Note II
and
Note
, based on their latest CM 10.1. This meaning that you can now be having Android
4.2
, although populated with quite a lot of buglings. Still, our brave CyanogenMod developers will continue to hardly work day and night to be bringing you new nightlies for your Note II and Note. And so it will be going until they have finally disposed of them all nasty buglings.
You should be noting, though, that installing nightlies is a bit of risky, since some functions of your device may not be performing the road you expect them. However, if you are as brave as a CyanogenMod developer, why don't you try them out? Download linkings will follow:
Galaxy Note II CM 10.1 nightlies
|
Galaxy Note CM 10.1 nightlies
And pleasing you to remember that these are all for international Notes. Don't be trying them on your carrier-specific Note.
I have to be going now, brave Cyanogen users, as I have a flight to catch and some fried buglings with oil to enjoy.
via:
AndroidAuthority
P.S. Will be sending you the recipe when I get back!