"Ok Google, take a picture." Snap.
13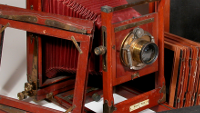 You can now say a couple of quick lines and get the camera on your Android device to open without you having to press one button. Say "Ok Google. Take a picture," and your camera app is ready to go. Or you can say, "Ok Google. Take a video," and you're ready to capture video. Let's be clear, you still have to press the shutter to take the picture, or click on the video camera icon to record video.
If all of this newfangled modern technology is making you feel a little uncomfortable, you can always simply press the camera icon on your phone to open it. And of course, you can open the camera and switch to video capture mode. But after all of those complaints from upset Android owners dating back a few years, complaining that the camera app takes too long to open (especially Motorola models like the
Motorola DROID 3
), this might even be more useful than swinging your wrist to open your camera app when that once in a lifetime shot appears right in front of your eyes.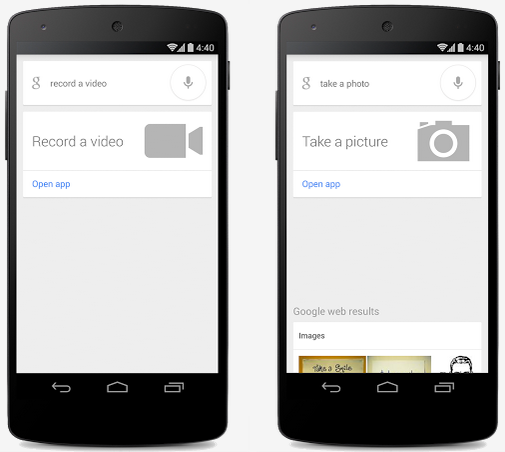 Say Ok Google, take a video (L) or take a picture (R)
source:
Google
via
Engadget