Offtime, the app that helps you get back some time from your smartphone, goes out of beta
2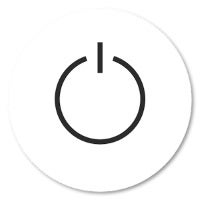 Hey, remember Offtime? That was a fine German-engineered app about slick smartphone usage analytics and a mechanism to help you stay off the screen and get some peace. When we first wrote about it, Offtime was still in closed beta, and our readers helped its developers finish it by participating. After a few months' work, Offtime for Android is officially available for the public.
Version 1.0 looks like a complete, polished product. The interface has become more attractive and manageable. All the information you'd like to see at a glance - your device activity, device time, accessed apps and the like - is now sorted in Google-esque cards. Meanwhile, the app's different categories - My Day, My Insights, Take Offtime, and Protocol - are now sorted in a slide-out menu from the left.
The first contains your daily statistics. The second visualises your Offtime score (which improves by taking more time off your smartphone), Total usage, communication habits (calls & sms to contacts), and Highlights - how many times you do something on average, who you call the most, what's your favorite app, stuff like that. After all, how much do you know about yourself if you don't know that your most used app is "KeyguardTestActivity"? Said insights now show up in your notification menu, so you can watch how the number of unlocks, calls, texts, and app accesses grows tenfold with your daily phone and tablet use. Take Offtime launches the "disconnect me from the Matrix" mode, and Protocol keeps track of your personal events - e.g. who you called today, and how long it lasted.
We saw a lot of potential in Offtime's depth and incredibly clean user interface. We're pretty glad to see the app is going places. If it looks like the kind of thing you'd be interested in, go get it from the
Google Play store
.