Official ICS leaks out for the HTC EVO 3D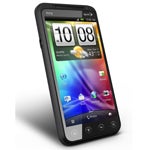 While many great developers have tried their hand with the HTC EVO 3D and there have been several semi-functional Android 4.0 ROMs available, the unique camera library for the device has prevented a proper daily driver. These tricky libraries have caused much frustration to owners and developers alike, and while several other HTC devices have seen ICS leaks, many users have felt that the EVO 3D was being left behind. Fret no more, because early this evening a leak emerged from an unlikely source and developers already have a full ICS ROM available. Team Virtuous at RootzWiki got their hands on a leaked Virgin Mobile build, of all things. Sprint recently confirmed that WiMax would live on in their prepaid branch and it appears the venerable EVO 3D will help carry that torch.
This leaked build is Android 4.0.3 with Sense 3.6. The process is relatively simple, especially for H-Boot 1.4 users, but does require a firmware upgrade before you can flash the ROM. As usual, JoelZ9614 was the first to get a functioning ROM out of this but no doubt other developers will be hard at work this weekend bringing new ROMs to the table as well as updating older ICS attempts with working 4G and camera. We've been running Joel's build for about an hour now with only one minor reboot in the beginning, but otherwise its been perfect. Still, since this isn't an official release expect a few bugs while developers iron out the kinks.