Official CouchSurfing app arrives on Android
1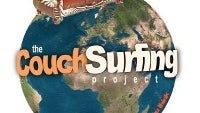 CouchSurfing, the global network of travelers and volunteers ready to lend a couch or advice for free or in exchange for just a good conversation, has now arrived on Android with a native app. The social network for travelers is already on iOS, but with Android being definitely the most popular smartphone platform across the globe, the app is more than welcome.
CouchSurfing is part a traveler's network, part social initiative allowing you to meet locals on your travels around the world and do this safely with a two-way recommendation system. While last year it went all corporate and raised more than $7 million, it keeps the idea of free travels.
The Android app itself is very well made and covers pretty much the full functionality of the website, with some minor omissions.
The essential stuff is all here - you can search for people to meet with or hosts, send your requests to surf a couch, message your hosts and new acquaintances and check out their profiles to see if people you meet are safe. It's all free and comes with the promise of a big adventure, so it wouldn't hurt trying it out below.
source:
CouchSurfing