Off-brand devices make up 13% of Q1 shipments
5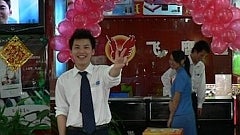 For obvious reasons, we mostly talk about the most cutting edge devices from the largest global manufacturers. But hundreds of smaller, so-called microvendors are making an impact, capturing 13% of global shipments in the first quarter of 2011.
Chief among them are
Spice Mobile
, Micromax, and Yulong Coolpad. Don't feel bad if you haven't heard of them. But they have managed to collectively capture a sizable portion of global sales. Why? Android, of course!
The success of these devices comes from
a combination of cheap devices, and the popular Android platform
. With the recognition and reputation of the Android OS, lesser-known vendors can bring credibility and compatibility to their products.
We don't necessarily have doubts about their build quality. Using the Android OS enables them to keep their operating costs low. And their investors don't expect the high margins of a company like Apple.
Yulong Coolpad is currently in talks with all 3 major Chinese carriers for distribution. And that is further evidence for the fast-paced, fluid nature of today's mobile industry. While the big guys are busy suing each other over this or that patent, the small vendors with low overhead are creeping their way up to prominence.
source:
Strategy Analytics
via
IntoMobile
Recommended Stories