OUYA Abominable Snowman update revamps UI, brings beta support for USB storage
4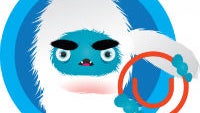 A few days ago, OUYA announced that it would be making a "
limited edition
" version of its Android gaming console that will be all white, with a white controller. And today, OUYA has announced a major update to the console's system software. In keeping with the holiday (and white) theme, the name for the update is Abominable Snowman.
The biggest change with the update is a new UI that gets rid of the orange color scheme and brings in a much nicer aesthetic. Featured games and wallpaper can be updated on the fly, game tiles have been put under the tile art for better organization, and it is easier to see which games are new and which have updates available. After this update, future updates will be incremental, which means they'll be much faster.
The really cool thing though is that the update also brings USB storage out of closed beta and into open beta. Since the console only has 8GB of storage (though the white version will have 16GB), this will certainly help quite a bit. The system supports NTFS, FAT32, and ext4 formats, so you're good to go no matter what. You can transfer games to the external storage, but games will be tied to the system where they were downloaded, so you can't transfer them across systems.
All in all, OUYA is looking pretty solid. It has over 500 games, and since some of those games are emulators, that essentially bumps the total up considerably. The team is definitely continuing to improve the system, and you really can't ask for much more if you're only dropping $99 on a console.