Nvidia unveils next generation Tegra: welcome Erista, the son of Logan
12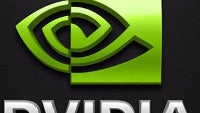 In a bit of an unexpected news, Nvidia unveiled its new generation of Tegra chips, Erista, at the 2014 GPU Technology Conference (GTC). Nvidia is naming its chipsets after comic book heroes, and Erista is no exception - after the
Tegra K1
, code-named Logan (the 'civil' name of the Wolverine), Erista comes as a logical successor, as that is the name of the son of Logan.
The new chip is slated to come in 2015, and it replaces the previously planned Nvidia Parker. Interestingly, while Parker was listed to come with a new
Denver CPU (with two 64-bit large 'super-cores')
, Erista only confirms that it'd be based on a Maxwell GPU and gives no details about the CPU that will power it. Parker was also planned to be manufactured on the FinFET (tri-gate in Intel speak) process, whereas for Erista, Nvidia does not disclose the manufacturing process.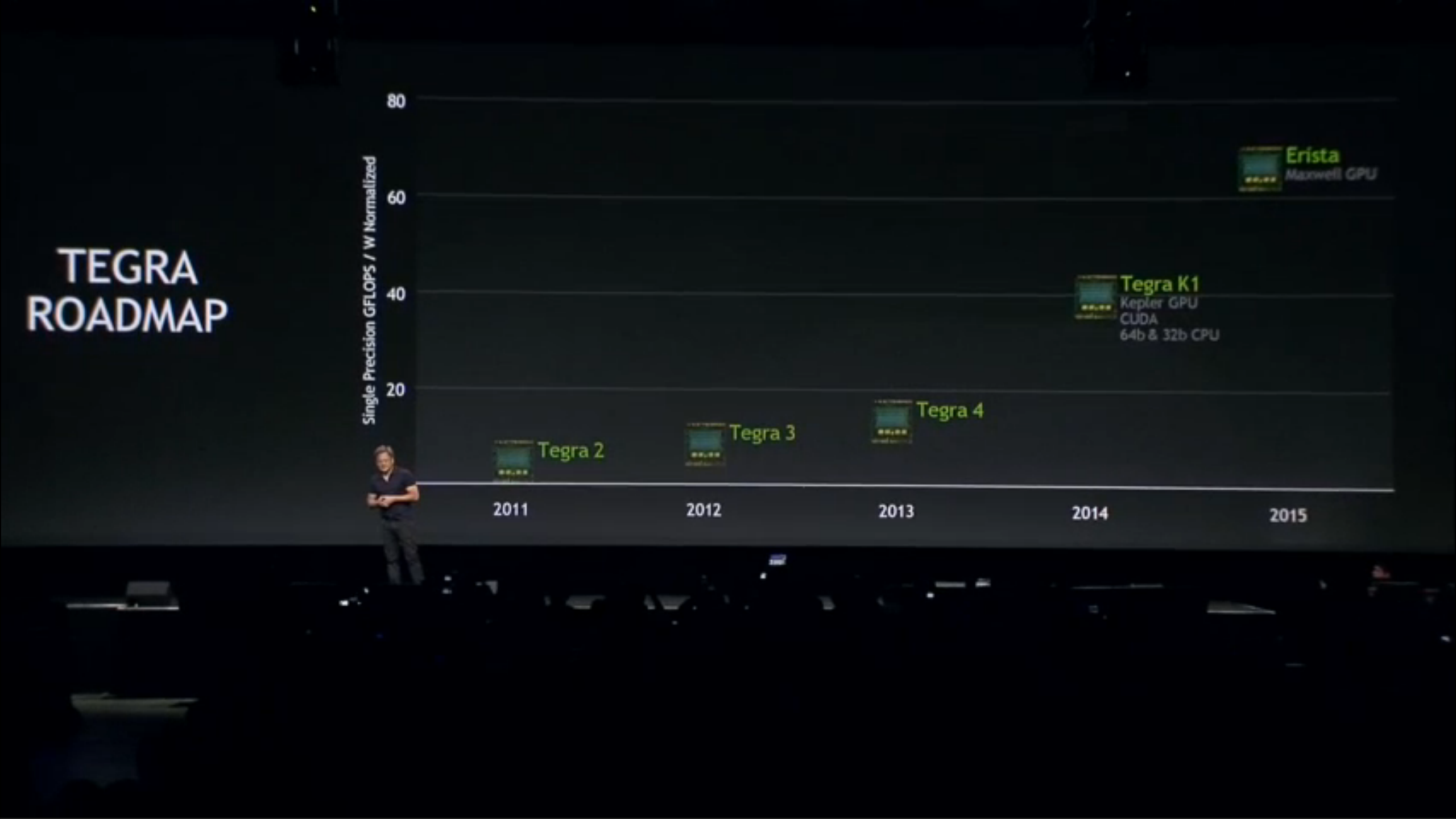 To an even larger surprise, the Maxwell GPU that Nvidia last showed plans for at GTC 2013 has also changed from the initial proposal, as it's key feature is no longer listed to be Unified Virtual Memory, but DirectX12 support. Nvidia has also reshuffled its GPU plans, delaying the earlier unveiled Volta GPU for an undisclosed amount of time, and pushing in a new Pascal GPU after Maxwell. Pascal inherits a lot of the marquee features of Volta like Unified Memory and 3D Memory, plus it will also be the first graphics card to come with a new NVLink, an alternative to PCIe that aims to be a faster bus.
Going back to Nvidia's Tegra chips, the company announced that Audi will be using Tegra SoCs for their car collision sensors. Audi even brought a car on stage (neatly, the car drove itself up on stage) to show the new Audi Connect computer based on the Tegra K1.
Nvidia is shipping its Tegra K1 in the second half of the year, but apart from the Audi partnership, we have not heard any big names adopting the company's solution. The competition in the silicon space has only intensified recently, as in the past couple of years Apple and Samsung have stepped up their own chip development efforts. Nonetheless, it's a big market out there, isn't it? With all this in mind, we are wondering what you think of this latest reshuffle in Nvidia's plans: do you see the Erista chip catching up with solutions from other chip makers?
source: Nvidia via
AnandTech