Now it's BlackBerry Z10's time to score the BlackBerry 10.1 update
9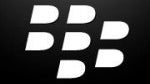 The QWERTY equipped
BlackBerry Q10
was able to have
the updated BlackBerry 10.1 OS installed in time to come out of the box wielding the firmware update
. The Canadian OEM announced on Tuesday that the update is now coming to owners of the all-touch
BlackBerry Z10
as an OTA update beginning today . The update info was announced during the
BlackBerry Live
conference which opened this morning in Orlando, Florida.
While parts of the update, like
Type N Go,
were designed specifically for the physical portrait QWERTY keyboard on the BlackBerry Q10, other features will work perfectly with the BlackBerry Z10. For example, BlackBerry 10.1 will now allow a Z10 user to click on a phone number in an email or BBM message and
have it dialed
, or have the number copied and pasted to the dialer. After the update, BlackBerry 10.1 users will be able to view emails attached to another email, get suggestions from the contacts list when addressing a message and send direct communications between fellow BlackBerry smartphone users using PIN to PIN messaging.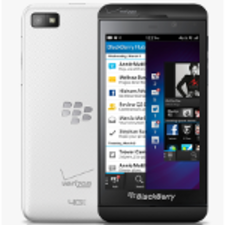 It's now the BlackBerry Z10's turn to get BlackBerry 10.1
The update also takes one of BlackBerry's most popular capabilities, messaging, and allows users to personalize it so that they can tell from the color of the blinking LED light, or from the ringtone or the vibrations set off, exactly who is trying to reach them. Besides customizing the notification features to determine who is calling or trying to send a message, these features can be set up to help users determine
which platform
a message is being sent from whether it is via email, Twitter or Facebook.
The update also gives users more control over the cursor, making it easier to correct text or highlight a word. A blue circle can be moved to the exact point where a word or letter needs to be inserted. In addition, with all of the talk about
how well the Nokia Lumia handsets take pictures in low-light conditions
, the update brings HDR (High Dynamic Range) mode to the BlackBerry Z10 camera. By layering multiple pictures at different exposure levels, a picture now combines the best of the dark areas and light areas in bringing BlackBerry 10.1 owners improved performance with pictures snapped in low-light conditions. The camera will also now reduce both red and golden eye images.
While the update starts rolling out today to Z10 owners, don't panic if you don't get it by the stroke of midnight. These updates usually are sent out in waves and if your phone doesn't receive it today, tomorrow or even the next day, just be calmed by the knowledge that it will eventually arrive.
source: BlackBerry via
BGR