Nova Launcher 5.4 is now rolling out with Oreo goodness on board
7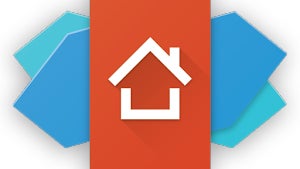 Nova Launcher 5.4 has rolled out of beta and into the stable channel. Throughout July, early testers of the popular Android home screen replacement were treated to various improvements, such as a brand new and robust shortcuts system (albeit via third-party app integration), new animations, and the usual tweaks and added layers of polish that can be expected from every update.
The big star of the show is obviously Sesame Shortcuts – a third-party app that's now deeply integrated into Nova Launcher and allows users to jump to specific apps, or even screens within apps, by simply using the search bar. For example, you can start typing "Whats" and you'll get a list of suggestions, including "WhatsApp" and specific conversations within the app.
Sesame Shortcuts is a flexible solution for power users that has the potential to improve the Nova experience for many (especially power users), but it's also not a free update, so you're expected to fork out some cash if you want to take advantage of the new shortcuts system. We think it's completely worth it, though!
And here's the complete changelog for Nova Launcher 5.4:
New App Search animation
Sesame Shortcut integration for long-press shortcuts and app search
Ability to hide navbar on Samsung S8 (Nova Settings > Look and Feel)
Update round searchbar style
Improvements for Android Oreo
Bug fixes and optimizations
Also note a few Nova Settings have moved since the last beta
There's now:
Nova Settings > Look and Feel > Search > App Search Background Color
Nova Settings > Desktop > Searchbar Style > Search as overlay
Nova Settings > Integrations for both Sesame and Google Now
Downloads
source: Nova