Nougat reaches 15.8% of Android devices worldwide
20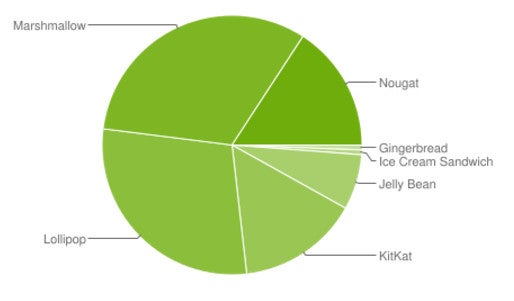 Another month, another Android usage statistics breakdown from Google. As usual, the data for this breakdown was collected over the course of one week and is based on visits to Google Play.
While Android 7.0 Nougat is steadily climbing in adoption rates, in contrast to ancient Gingerbread and Ice Cream Sandwich, which are on their way out of the list, Oreo is nowhere to be seen. Since it's the latest iteration of Android, and it isn't available on that many devices yet, Oreo's distribution numbers are not yet registered in the list. For Android 8.0 to not make a dent in the rankings this month, its adoption rate must be less than 0.1%.
Android 6.0 Marshmallow continues to hold the largest piece of the proverbial cake, running on 32.2% of all Android devices worldwide. Following Marshmallow is Lollipop (5.0 and 5.1) at a total of 28.8%, while Nougat is in third place with 15.8% (14.2% for 7.0 and 1.6% for 7.1).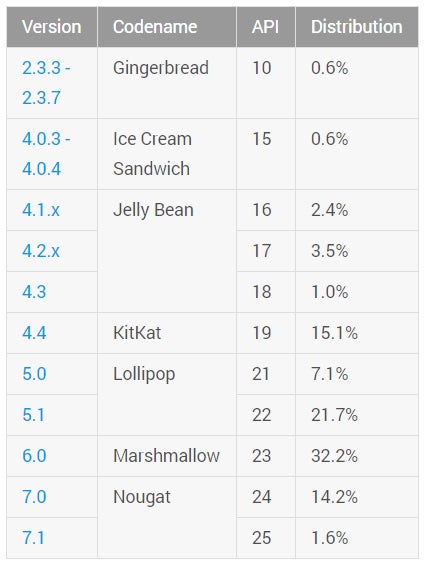 Recommended Stories