Not Guilty: HTC, ZTE and Huawei did not infringe on camera patent says ITC
10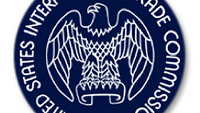 Patent infringement cases heard in front of the ITC are often times very worrisome for the defendants. That is because the agency has the power to issue exclusion orders, with the president's signature of course, that could ban sales of an infringing product in the U.S. On Friday, a trio of smartphone manufacturers were able to exhale following a ruling from the ITC that HTC, ZTE and Huawei did not infringe on a camera patent owned by FlashPoint Technology. The latter is a spin-off from Apple.
Last September, an administrative law judge made a preliminary finding that the
HTC Vivid
and the
HTC DROID Incredible 4G LTE
both infringed on one patent belonging to FlashPoint, while ZTE and Huawei were cleared. The ITC reviewed the prior ruling, and in a final decision the commission found that none of the companies had infringed on any FlashPoint patent.
Back in December 2011,
HTC was also cleared by the ITC in another case involving alleged patent infringement
of camera related patents. In that particular case, HTC's fellow defendants included RIM, LG and Nokia.
source:
Reuters