Northerners prefer the Apple iPhone while in the South and West it's Android
96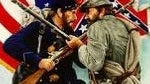 We have seen the Android vs. iOS argument looked at from many different angles, but
here is something new
. A Mobile ad firm named JumpTap received data from 83 million smartphones in 50 states and was able to draw some conclusions. The northern and eastern part of the U.S. is Apple iPhone country, while those living in the south and west prefer Android flavored handsets.
To be sure,
some states go against the survey
. For example, Pennsylvania, Ohio and New Jersey actually lean toward the green robot while Louisiana and Hawaii favor the fruit. And as you might suspect, states that are business oriented like New York (home to Wall Street, of course) and Virginia prefer a smartphone branded with the BlackBerry name. The Dakotas, where technology is slow to be accepted, also is BlackBerry country. As in any survey of this kind, there are bound to be some neutral states and some of the southeastern states along with Nevada and New Mexico are in that category.
There are some ironic findings, such as the state of Washington being behind Android when its
largest corporate citizen is Microsoft
, developer of Windows Phone 7. JumpTap also says that while its findings are that Android has the leading market share in the U.S., more iOS users click on mobile ads.
With the way this country is so divided on issues like
race and politics
to name two, it is not surprising that smartphones also divide this country up in such a passionate way. Why it turns out to be a north vs. south and east vs. west issue is something for the psychologists to figure out.
source:
Mobiledia
via
AndroidandMe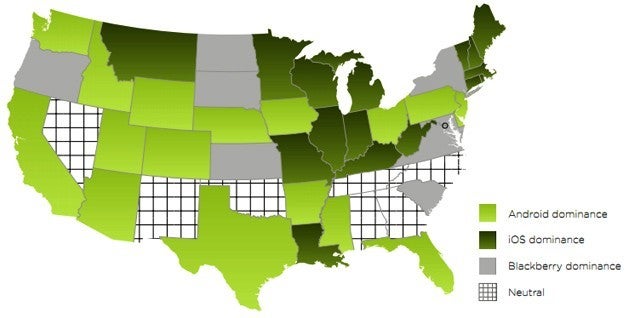 It's the Civil War all over again with iOS fans up north while Android fans live in the south