Nomura: Apple Pay won't boost Apple's earnings by much
36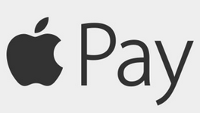 According to Nomura Equity Research analyst Stuart Jeffrey, Apple's new mobile payment system called Apple Pay is designed to bring buyers to the Apple iPhone. Based on his calculations, it certainly isn't being offered to make money for Apple. Jeffrey says that if Apple manages to grab 60% of the share for mobile payments, it could boost revenue by 0.3% to 0.6%. The bottom line would see an increase of just 13 cents a share for fiscal 2016. Jeffrey expects Apple to make $7.30 a share in earnings before adding in the possible contribution from Apple Pay. That is a meager 1.7% increase in profits from the mobile payment system, if the analyst is correct.
Jeffrey told clients on Friday that the new mobile payment system will have a small impact on Apple because of the massive size of the tech titan. And that even takes into account the word that JP Morgan Chase is charging Apple a lower transaction fee, than the rate charged credit card companies by the bank.
The hard part for Apple will be persuading merchants to install the point of sale hardware that will enable iPhone users to complete a transaction by swiping or tapping their phone. Other mobile payment platforms like the
recently renamed Softcard,
and Google Wallet, have yet to really catch on in a big way. This means that Apple will have to work its magic to make mobile payments more than just a feature on its popular handsets.
"We can show the world this is where it's all headed. This may be the inflection point where you can see a real improvement in what has been a clunky digital experience."-Jim McCarthy, global head innovation and strategic partnerships, Visa
source:
WSJ
,
NYT