Nokia's manufacturing plant in Chennai, India will not change hands with Microsoft acquisition
25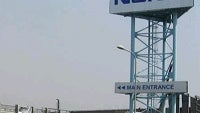 Tomorrow will
mark the beginning and the end of an era
in technology. The beginning is marked by Microsoft becoming a first-party manufacturer of actual products, all the way down to sourcing many of the raw materials used in the process. The end is marked by the fact that Nokia, for the first time in decades, will no longer be a manufacturer of mobile phones.
Roughly half of the 30,000+ employees that will be added to Microsoft's payroll will be involved in the physical act of making stuff, another large portion involved in the global distribution chain of those finished products.
Somewhere around 4,500 people in Finland will see the "payer" information on their paycheck switch to Microsoft and a somewhat smaller number of people are packing their belongings in preparations for a big move to Redmond, Washington.
What will
not
be happening is roughly 8,000 Nokia employees in India, along with their factory in Chennai, which is at the center of a huge tax dispute with the Indian government, will not be joining their fellows on the Microsoft bandwagon as the asset will not be changing hands on April 25th.
Nokia will continue to operate the facility as a contract manufacturing resource for Microsoft after the deal closes. The orphaned facility is actually one of the largest factories in the world, but production lines have been halved, and Nokia offered its workers there an early retirement scheme, a sign that production at that plant is not likely to go up anytime soon, if ever.
Nokia does not want to operate the plant on a contract basis with Microsoft for the long term. If the tax dispute is not settled over the next year, it is a very real possibility that the plant will close.
source:
Economic Times