Nokia's Windows Phone 8.1 update for Lumia may be referred to as the "blue" update
16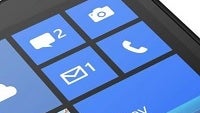 Nokia incorporates its own firmware updates with the OS updates from Windows Phone. The
GDR2 update
to Windows Phone last year and its accompanying firmware update from Nokia was called the "Amber" update.
Later in 2013, when Microsoft released the
GDR3 update
to Windows Phone, Nokia's firmware that came along for the ride was called "Black."
As we all know, Microsoft has been referring to the
Windows Phone 8.1 update
as "blue." As luck would have it, it appears that Nokia is referring to its next firmware update as "Nokia blue." In the video below from Nokia Russia, right at the very end there is a mention of the next Lumia update and it is clearly referred to as Nokia blue.
What tricks Nokia has up its sleep for the blue update we do not know, but it is reasonable to expect that those tricks will include features that make the most of the more recent hardware to hit the scene, notably the
Lumia 1520
and
Lumia Icon
.
source:
WPCentral