Nokia working on slimmer PureView smartphones, Windows Phone model hinted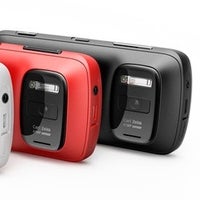 Few things that prevent the
Nokia 808 PureView
from being regarded as an excellent smartphone, not just an excellent camera phone, is that it runs Symbian and that it is quite bulky by today's norms. But the design experts at Nokia appear to be hard at work towards delivering a
spiced up range of PureView devices
.
According to Vesa Jutila, who directs marketing of the 808 PureView, additional handsets featuring the same camera technology are on the agenda. And interestingly, he mentioned that Nokia could implement its imaging expertise in
"multiple ways"
, which could be interpreted as a hint towards a
possible Lumia PureView smartphone
. In addition, slimmer models are also being considered. They will still come with high-grade lenses by Carl Zeiss, yet the sensor might not be of such high megapixel count. That will likely reduce the physical size of the imaging sensor, thus allowing the device to have a slimmer profile.
For the time being, we will be looking forward to giving the Nokia 808 PureView a full-fledged review treatment, and we highly doubt that its 41-megapixel camera will disappoint. Also, we wouldn't mind if those
Nokia Windows Phone concepts
with high-end cameras materialize one day. That, however, will surely not happen before the arrival of Windows Phone 8.