Nokia wants the HTC One and other HTC devices banned from the UK
24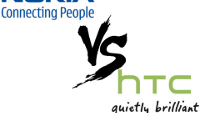 Nokia has secured yet another win in its latest round of patent disputes with HTC. The UK High Court ruled in favor of the Finnish company on Wednesday, in a case concerning patent EP 0 998 024, which covers a "modulator structure for a transmitter and a mobile station".
The judgment relates to devices using certain chips from Qualcomm and Broadcom, such as the HTC One, One mini, One V, One X+, Desire X, 8x and 8S. Nokia is looking to ban all of these at least from the UK and also claim a financial compensation from HTC.
The Nokia-HTC patent war started last year, and it's been raging ever since, with more than 50 cases currently open. So far, it's rather a one-sided fight, as Nokia has already achieved 3 other court wins:
"
This is the third court this year to find that HTC infringes Nokia patents, bringing the number of patents found infringed to four. In September, the US International Trade Commission gave an initial determination of infringement of two Nokia patents and, in March, the Mannheim court ordered HTC to cease infringing a Nokia power saving paten
t", Nokia commented.
As some of you may know,
Nokia is a big R&D spender
and boasts a massive portfolio with over 30,000 patents, so it will be interesting to see where the company goes once the Microsoft acquisition is complete. Nokia has actually made it fairly clear that it intends to focus on its Advanced Technologies division and go after companies that aren't licensing Nokia's goodies. Unfortunately, this might also mean that Nokia is about to get real nasty with those who infringe upon its intellectual property, so the unpleasantness that the so-dubbed Patent Wars have become is nowhere near finished.