Nokia tested Android-powered handsets before Microsoft purchase
68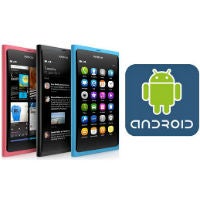 Basically ever since Nokia first partnered with Microsoft to build handsets exclusively running Windows Phone, there have been those who have wanted to see the company ditch that strategy and begin developing Android devices. Of course, that possibility is gone now that Microsoft has
agreed to purchase
Nokia's devices unit.
And, that purchase agreement has raised questions. First of all being: why would Microsoft
need
to purchase a company that was already exclusively building the best devices in the Windows Phone ecosystem? There are two schools of thought to answer that. Some believe that Nokia was on the verge of going bankrupt, and the best way to keep that from happening was for Microsoft to purchase the devices unit. The other school of thought is that Nokia was planning to abandon Windows Phone for Android.
That second idea seems to have some legs, because a new report from
The New York Times
is saying that Nokia was testing Android-powered devices in the time leading up to the Microsoft purchase. It wasn't just testing, but there was a real possibility that Nokia was planning to actually release an Android handset sometime in late 2014; and, Microsoft knew the whole time.
Although sources do say that the possibility of Nokia moving to Android was not part of the purchase talks with Microsoft. But, that doesn't necessarily mean that the information didn't help to give Nokia a bit of leverage in the negotiations, assuming Nokia wasn't in a pinch because of possible bankruptcy issues.