Nokia talks about the X release regions, and expanding the family
19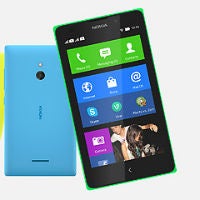 We have known for a while that the Nokia X would be targeting emerging markets, but of course that doesn't necessarily mean that the devices would be avoiding larger markets like North America. The Moto G is also designed to target emerging markets, but has been released in both North America and Europe. But, new word has it that the Nokia X really will be focusing on emerging markets.
According to Jussi Nevanlinna, VP for Mobile Phone marketing at Nokia:
These are global products, which will be available pretty much everywhere except North America, Korea and Japan. We have a particular focus on growth markets – for example, India and China, Thailand and Indonesia then over to Egypt, Kenya and Nigeria, and South America, especially countries like Brazil, and Mexico. They are all places where we're seeing this big shift from feature phones to affordable smartphones.
Going beyond that, Nokia is continuing to show support for the product line, despite rumors that the Nokia X family would be on the chopping block when Microsoft's purchase of Nokia is finalized. Nokia is saying that it plans to add more devices to the X family over the course of the year, and try to reach for lower and lower price points. And, Nokia doesn't expect to cannibalize its Lumia product sales, because of the price difference.