Nokia tablet project occupies a third of design head's Marko Ahtisaari time
9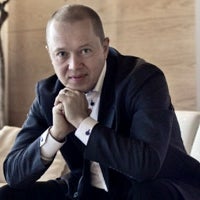 Marko Ahtisaari, Nokia's head of design, slipped a bombshell in an interview with a Finnish newspaper. He allegedly said that currently about a third of his work hours are spent designing a
Nokia tablet
that is to stand out among the numerous iPad-wannabes. That part seems to have been subsequently pulled from the posting, as now he only talks about user experience in what's available online from the interview.
You'll see couples in coffee shops who've been together 10-15 years both sat with their heads down, operating their devices. We need to give people their head up again. The ability to keep social interaction with the people that they're physically with. That means a better ability to use the devices single-handed and them requiring less of our attention for peripheral interactions. Notifications, for example, could be much improved so they require much less from us.
The second big influence for the most competitive devices will be the way they are able to harness the collective intelligence of their users... Smartphone users create a lot of data. We can use that data to make the devices more intelligent: for example, to avoid traffic jams and create alternative routes... But it's not just maps, as we have more sensors on the device we can answer almost any question. The research on collective intelligence says that it needs a large, independent, diverse group of people to solve problems – that's what we've got.
Big ideas which we are starting to see implemented in Nokia Windows Phones and some Symbian Belle handsets with Nokia Pulse, Public Transport and other apps, and, apparently, they will be eventually carried on to tablets with Windows 8 further down the road.