Nokia resonates loudly as they sell 260,000 smartphones per day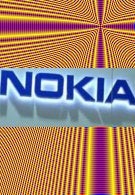 For all of the critics who believe that Nokia's once resounding presence is slowly dwindling to oblivion, they might be extremely surprised to find that the number one phone maker in the world boldly stated that they sell 260,000 smartphones per day. Comparing that figure to something like the iPhone's 80,000 or Android's 200,000 per day rates, it undoubtedly still resonates highly among the mobile community.
It's a safe bet that Nokia's figure is based upon sales of S60 powered devices while Series 40 handsets are probably excluded from the number. Taking a closer look at its closest competition, Android at 200,000 units per day, Nokia's figure is based on themselves as opposed to the multitude of handset manufacturers out there selling Android devices.
Outside of the US, Nokia's presence is widely known especially when they have inexpensive smartphones that don't bite you in the wallet in regards to pricing. Sure, they really need to step it up in the high-end smartphone category, but naturally they still profit from the entry-level to mid-range markets. However, they still need some work to fend off the competition which is closing the gap ever so closely with each passing day.
via
MobileCrunch