Nokia outs Ringtone Maker app for WP8 Lumias, lets you chop Gangnam Style and annoy the locals
7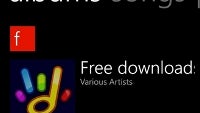 Nokia has released another one of its exclusive apps for Windows Phone 8 Lumia handsets, and this time it covers a basic function such as making ringtones. You can load any tune, cut and slice it, mix it up, and come out with a proprietary ringtone.
The editing controls can pinpoint the start, end and the duration of the ringtone, and please don't all rush to make Gangnam Style mashups, there are enough of those around in the tube already.
The app supports only Windows Phone 8 devices for now, so the lucky owners of the
Lumia 920
and
Lumia 820
can have at it with the ringtone maker.