Nokia offers premium music service, Nokia Music+
12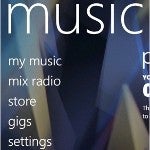 Nokia has announced a premium version of its
Nokia Music
service. According to Jyrki Rosenberg, VP Entertainment at Nokia, people are so impressed with Nokia Mix Radio that they are surprised that the Finnish handset manufacturer offers it for free. And with the new features that Nokia is adding to the service with its premium Nokia Music+, it enhances the user experience even more.
Among the new capabilities, users will be able to get unlimited skips, allowing them to move from track to track. The free service currently allows users to download up to four mixes, each of which contains hours of music, and play them without an internet connection. The premium service, on the other hand, has
no limit
on the number of tunes you can enjoy offline. And Nokia Music+ brings you higher quality downloads at eight times the existing quality. You can also set a rule that downloads will only take place over a Wi-Fi connection.
If you like Nokia Music, you'll love
Nokia Music+
. With the service expected to roll out in a few weeks, information on how to sign-up surely will be made public shortly. The European market will be first to get the service, which will cost 3.99 EUR a month. While Nokia has not yet said if the service is coming to the U.S., Nokia did mention a $3.99 price for Nokia Music+ which would seem to indicate that the premium music application is U.S. bound. In the states, the free version of Nokia Music can be found on the
Nokia Lumia 920
and the
Nokia Lumia 820
(and its variants like the
Nokia Lumia 822
for Verizon).
source:
Nokia
via
PhoneScoop