Nokia is back: leaked image showcases the Android-powered A1 smartphone in all its glory
68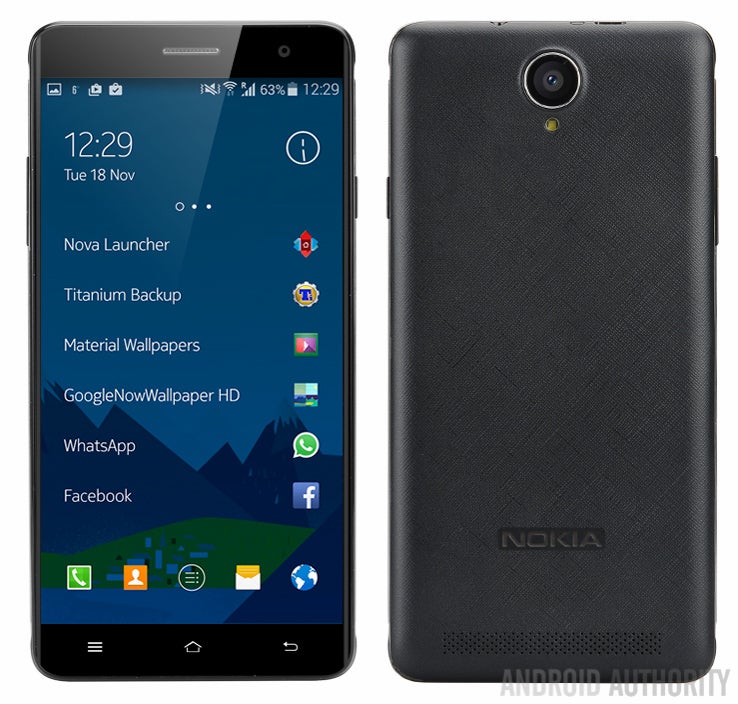 UPDATE:
Sorry, guys. This "leaked" image is nothing but an April Fools' Day prank.
As you may recall, Microsoft's high-profile acquisition of Nokia's Device and Services division back in 2013 blocked the release of any Nokia-branded handsets until 2016. Naturally, there's been quite a bit of speculation since the turn of the year as to what the Finnish firm might have up its sleeve, though the company has emphasized that it's
not in any great hurry
to come through with another smartphone. A new render of a mid-level Android device has just been leaked online, though, which implies that the once-great phone maker is getting back to what it does best.
Accompanying the image shared by a
'trusted insider'
of
Android Authority,
the Nokia A1 is described as a mid-tier Android handset. As you'll notice from the render, however, the device's interface does not quite appear as though it's running Google's software. Nor does the OS look much like Microsoft's Windows, the firmware that typically graces devices bearing the famous Nokia brand.
The setup above looks to be Nokia's homemade Z Launcher, which we first caught a glimpse of with 2014's
Nokia N1 tablet
. Back then, the custom overlay sat atop Android 5.0 Lollipop. With this new smartphone, it's likely that the UX will be baked into Google's more recent Android 6.0 Marshmallow.
Design-wise, the purported A1 is a departure from the archetypal Nokia design we've grown accustomed to over the years. Since Lumia now belongs to Redmond, Nokia's hand has been forced in this regard, though we think you'll agree that the depicted device is rather easy on the eye.
Since it's a mid-ranger, the finish most likely to be polycarbonate, though Nokia has traditionally favored the plasticky exterior regardless. Specs and key details are pretty scarce at this moment in time, though the Nokia A1 is expected to pack the Snapdragon 652 SoC and include a 5.5-inch FHD display.
Though it won't appeal to flagship chasers, there is a strong demand for mid-range smartphones right now. Given Nokia's long-standing rep and the quirk of a neat-looking interface, here's hoping Nokia makes the comeback that many of our readers (and we)
would love to see.