Nokia fans come up with their own version of Samsung's iPhone 5 attack ad
99+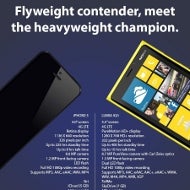 "Flyweight vs the heavyweight" is the slogan above an
iPhone 5
vs
Nokia Lumia 920
ad, created by fans, and inspired by the
attack ad that is all over the US papers
, made by Samsung to tout the advantages of its Galaxy S III against Apple's finest.
Nokia already tweeted
its take on the "It doesn't take a genius" Samsung ad, but now we have a direct comparison.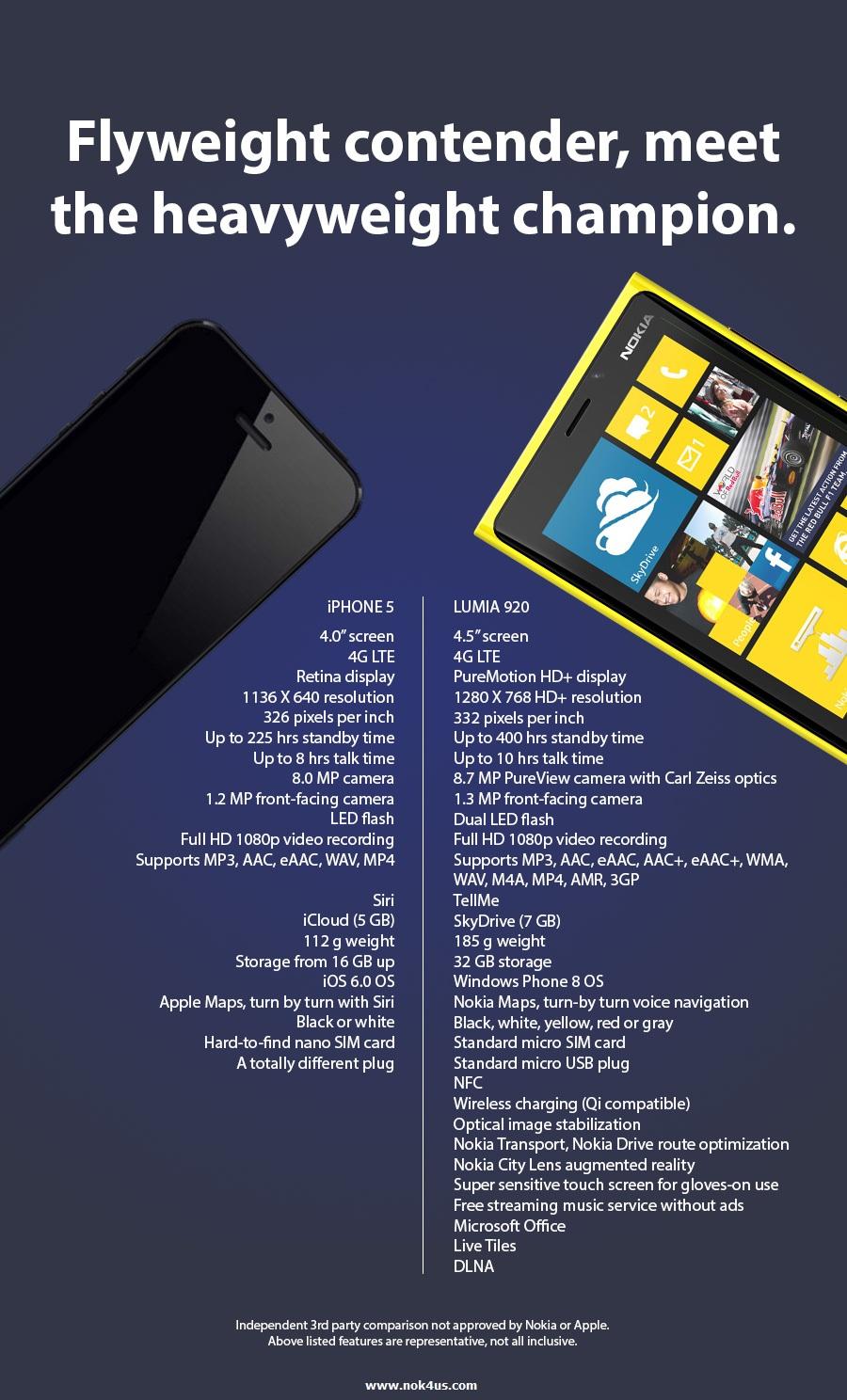 "Heavyweight" is a pretty good way to describe the 185g Lumia 920, although we are certain the Nokia fans who created this meant the richer spec features of the WP8 Lumia.
Things like the first optically stabilized camera on a phone, a capacitive display that can be used with gloves, and free offline voice-guided navigation are standing out against Apple's iPhone 5, although some of the features are not direct substitutes for each other - Microsoft's voice recognition solution TellMe has a long way to match Siri's natural language algorithms, for example.
It is a pretty good laundry list on the right side, and thankfully in areas that matter, like low-light photography and gloves-on screen operation. Since these ads are going down to 5th grade level anyway, what do you think, is this direct comparison better than what Samsung did for the
Galaxy S III
, or the
Apple's fans rebuttal
?