Nokia drops prices on smartphones to rejuvenate sales, Nokia N8 price slashed by 15%
23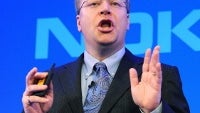 Nokia has slashed the prices of smartphones in Europe in an attempt to rejuvenate weak sales of its high-end devices, according to industry insiders quoted by Reuters. One of the insiders noted that Nokia's current flagship, the
Nokia N8, will see its price drop by 15%
. The same price cut will also come to the multimedia-centric C7 and the business-oriented E6.
The prices of other Nokia devices will also be decreased, but the biggest drop will be for those high-end handsets.
"There are no very big cuts per model, but the scale -- across the portfolio -- is unseen for a very, very long time,"
an employee of a European telecoms operator added. But Nokia denied the price cut to be something out of the ordinary:
"It's business as usual,"
a spokesperson commented.