Nokia creating 3D alternative to Google Street View
0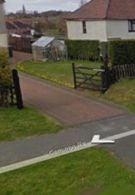 Nokia is
continuing its efforts to remain competitive
with its navigation technologies by creating full 3D renderings of street views. This will improve on Google's service which offers only static views that give the impression of depth.
Nokia's new system will render the street-level environment completely, allowing the user to virtually move down the street (or in any other way, presumably) fluidly. Google's service is useful in that it provides the general lay of the land, but Nokia's development could potentially add a much more realistic and useful experience.
Developers of the technology claim that the experience will resemble driving down the street in a video game. The developers go on to suggest that these 3D models could be licensed to video game designers as ready-made 3D models of realistic roadways. The 3D models could also provide more accurate location-based advertising, and destination-designation.
Nokia's Navteq will soon be deploying Truecars to take measurements using laser radar, and then take photos with higher-resolution panoramic cameras to overlay these images onto the 3D model. The process will begin in London, and the first fruits of their labor will arrive on navigation products in 2011.
source:
Gizmodo