Nokia could be preparing to enter the foldable smartphone race, according to patents
11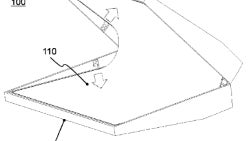 Rumors about flexible smartphones have been around for a while now. According to some sources,
the foldable Samsung Galaxy X could come as early as next year
. In the meantime, Apple and LG are also rumored to be working on their own iterations of the technology.
But there is one company that we've all but forgotten, when it comes to innovation in the mobile industry. The former king of mobile phones, Nokia, might be preparing to enter the foldable scene with a bang. Or, it might not.
Either way, we know for sure that Nokia has been granted a patent for a
"Foldable device"
by the US Patent & Trademark Office (USPTO). A quick search in the Office's database showed that Nokia filed the patent application all the way back in 2013, but it's been granted and made public in September of last year. Further research revealed that the company had filed patent applications for cruder, simpler iterations of the technology since 2005, which shows that the idea is far from new.
The latest patent shows a device that resembles a pocket mirror. It consists of two identical parts, connected by a hinge. On top of all that is a single flexible display, that bends when the two sides of the device are closed. According to the patent description,
"[i]n this way it is possible to provide a pocket size device with a relatively large display (for example, a 6, 7 or 8 inch display or larger)."
The patented device features a locking mechanism that keeps the two parts together, similar to that of some laptop computers.
Of course, a single patent doesn't mean anything in the world of tech. Nokia could just be patenting something it came up with, without any intention of releasing such a consumer product. But paired with its
flexible ribbon-like battery
, patented a couple of years ago, and the buzz around foldable phones, this patent could prove to be more than one would expect from the former mobile king.