Nokia completes divestiture of Vertu
16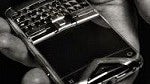 All good things must come to an end. For Nokia, one of those things was their ultra-luxury phone unit, Vertu. Earlier this year, the Finnish telecom firm announced its intention to sell that business to EQT VI, a European private equity firm. That divestiture is now complete.
The financial terms were never fully disclosed, and Nokia retains a 10% stake in the company. Vertu is a breed apart when it comes to mobile devices. Most recently, Vertu just
announced a new Constellation line of devices
, packing sapphire crystal for the screen and buttons and other premium materials.
The real experience of owning a Vertu are the services that the company makes available for their exclusive owners. The concierge service is the most visible and renowned. If you ever find yourself in Las Vegas or another high-profile market with a Vertu dealer, ask them about the concierge service, and you will hear stories beyond the common "tickets to a sold out event." The service has a reputation of arranging amazing experiences for those that know how to burn through some money. The service certainly makes up for some technological gaps in the hardware (like EDOF cameras on some models). Those that use the concierge service enough are provided with a dedicated "lifestyle manager."
In addition to the concierge, Vertu offers other services such as City Brief which provides the jet-setter with updates about their surroundings when in a new city. Vertu also provides services for their equipment, data back-up and dedicated tech-support. Being a high-life-style product, Vertu has partnered with premium brands around the world and even arranges for personal security detachments for those that want it or need a rapid response.
We will meet you at the private jet.
source:
Mobile News CWP