Nokia has no 'Plan B' after Windows Phone 7
12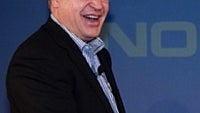 Nokia once held 40% of U.S. market share for all mobile phones. But today, they are
struggling
to keep pace with Android and iOS. And, although they've abandoned the "burning" Symbian platform in favor of Windows Phone 7, investors are looking for greater assurance that Nokia will rise to their previous preeminence.
In an interview with CNBC, Nokia CEO Stephen Elop expressed confidence in the Windows Phone 7 OS, saying that "consumers are saying the Windows brand operating system is very good. Better in terms of satisfaction than the competing platforms."
But Elop did admit that there is no 'Plan B' after their WP7 push:
"Plan B is to make sure that Plan A is very successful"
. And this is a tough issue from a market perspective. Should Elop have insinuated that there's a plan if Windows Phone 7 fails to revive Nokia?
Of course, the truth is that a failed WP7 push will likely mark the end of Elop's stint at Nokia, so a Plan B really isn't his concern. Elop went on to say that Nokia will use the WP7 OS to cater to all price ranges. And that could be a key ingredient to their success. An ever-improving WP7, combined with Nokia's strong aesthetics and a broad
lineup
could be the beginning of Nokia's revival.
source:
CNBC
via
IntoMobile