Nokia Z Launcher hits Google Play with more contextual fun
12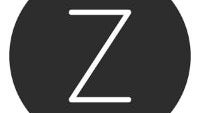 The new hotness this year is all about contextual alternative launchers for Android. The list of options already includes Aviate, EverythingMe, Terrain, Firefox Launcher, and Cover; but, Nokia also wants to jump in on the fun with its Z Launcher, which is now available in the Google Play Store.
Like any good contextual launcher, Nokia Z will keep track of what apps you use, and when you use them; then, it will automatically adjust the shortcuts it offers at different times a day, in order to offer you the most relevant apps at all times. Although, Nokia Z seems to only focus on the time of day, and doesn't go as far as others, like Cover and Aviate, which also use your location to serve up shortcuts when you're at work or driving. One interesting feature that Nokia Z brings is "scribble", which is basically like
Google Gesture Search
, and allows you to draw a letter on the screen, and it will show your apps and contacts that start with that letter.
The Nokia Z Launcher is definitely a nice option, though it may not do enough to really separate itself from the crowd. Still, it's free, so it won't hurt anything to give it a try, if you're curious. The Nokia Z Launcher is available right now for any device running Android 4.1 or higher.