Google updates Android Gesture Search with support for 40+ languages
0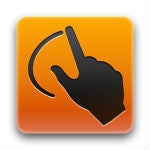 Android Gesture Search is one of those kind of strange apps that we're not really sure has a lot of usefulness, but Google likes to keep it up anyway. The app allows users to easily find contacts, apps, bookmarks, and music by drawing on your screen. We're sure that some people find it useful, but given the various options for voice search and gesture typing, it doesn't seem all that necessary.
We can't seem to find a list of the supported languages, but 40+ languages would cover quite a lot of regions. And, more than likely the app is helping Google get better at handwriting recognition (if you allow usage stats to be sent) which would help with optical character recognition with handwritten notes.
If you want to give it a try, Google Gesture Search is available for free in the
Google Play Store
.