Rumor: Upcoming Nokia X5 and X7 to be launched worldwide, Nokia X6 remains China-exclusive
11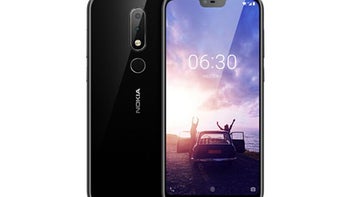 Nokia X6 is one of the most intriguing Android smartphones launched by HMD Global, but for the time being, the device is exclusively available for purchase in China. Although the Finnish company is known for introducing its smartphones in China first, and then make them available worldwide under different names (and slightly different specs), the same might not happen with the
Nokia X6
.
HMD's first smartphone to feature a notch display design,
Nokia X6 is to remain China-exclusive
, a new report claims. The good news is the Finnish company has two other X series smartphones in the pipeline, and both are supposed to be launched globally.
Nokia X5 and Nokia X7 are two unannounced Android smartphones that HMD Global might introduce by the end of the year. Unfortunately, no information about their specs is available at the moment, so we don't know whether or not HMD will keep the notch display design in play.
Judging by the names, the first one, Nokia X5, should be slightly lower in terms of specs than the Nokia X6 model, while the second, Nokia X7, should feature better specs.
HMD confirmed a
global launch event for May 29
, which is slated to take place in Russia, but we still don't know what new devices the Finnish company plans to unveil later this month.