Nokia X lineup will get free version of SwiftKey keyboard
6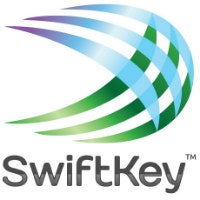 Any time a company announces a forked version of Android that will not be including Google Mobile Services, including Google Apps and the Google Play Store, the question inevitably arises as to what the app availability will look like for that forked device. We've already heard that the Nokia X lineup will support sideloading apps, and now we're hearing that it will get a free version of the SwiftKey keyboard.
Nokia is banking on developers offering up Android apps through the Nokia Store rather than having a 3rd party store like Yandex or GetJar installed on the devices. Nokia has the sway to pull in developers though, and one of the first to commit to being in the Nokia Store is SwiftKey. SwiftKey has announced that it will offer the free version of its app to anyone using a Nokia X or any Android-powered Nokia device that comes in the future.
We don't know yet how well the stock keyboard will work on the Nokia X lineup, but at least now we know that if the keyboard isn't all that great, there will be a solid option for a replacement with SwitftKey.