Nokia World 2007 - Live Report

Although it is the last mandatory expo we visit every year, the Nokia World just marksthe start of a whole line of events, followed by CES, 3GSM and CTIA at the beginning of the following year. Atthe opening keynote, Nokia always reminds us how this venue hasincreased in size and attendees: from 40 during the first one, to nowover 2,700. Unfortunately, this did not translate to increase in thenumber of new and interesting devices to be announced. Actually, duringNokia World 2007 only the entry lever remake of the Nokia 3110 Classicwas announced, in addition to the few new accessories and services.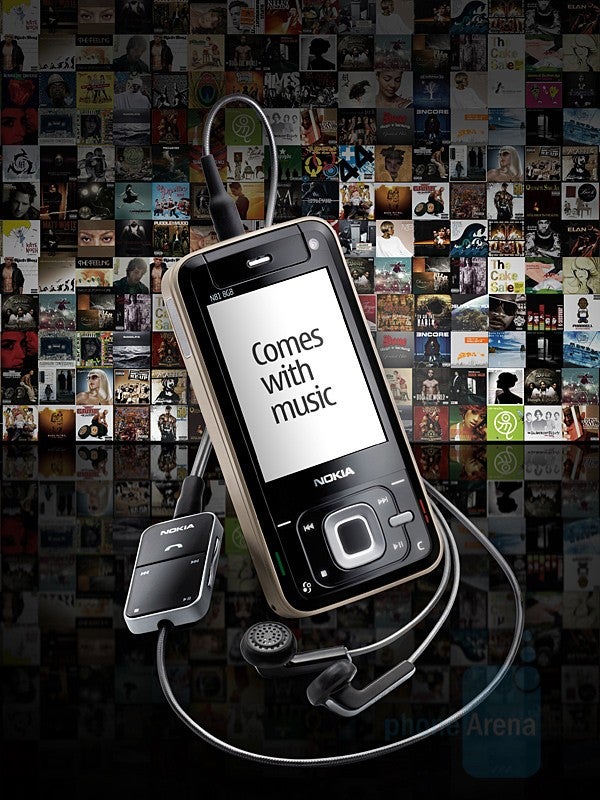 In our opinion, the only major announcement was
"Nokia Comes with Music"
. In a nutshell, when you purchase new Nokia device in the future, you will be able to download as much music as you want/can for a period of one year. The download can be done via your "new" Nokia phone, or through a PC, using the not yet available Ovi (for that later) software. After the year is over, all downloads can be kept. The only major label currently on board with Nokia is Universal, but apparently the Finish manufacturer is in talks with other labels as well. This is all that it is currently known. We did not get an answer what will happen after the year is over and if a new subscription can be purchased. The whole idea behind this initiative is not Nokia to enter the music business, but to make customers purchase Nokia devices because of the music download option. Looked from this prospective, it seems like Nokia will be reluctant to offer another one year subscription. What they want it so sell devices, and after the year is over, their reply will most probably be – "purchase new Nokia to get one more year of downloads".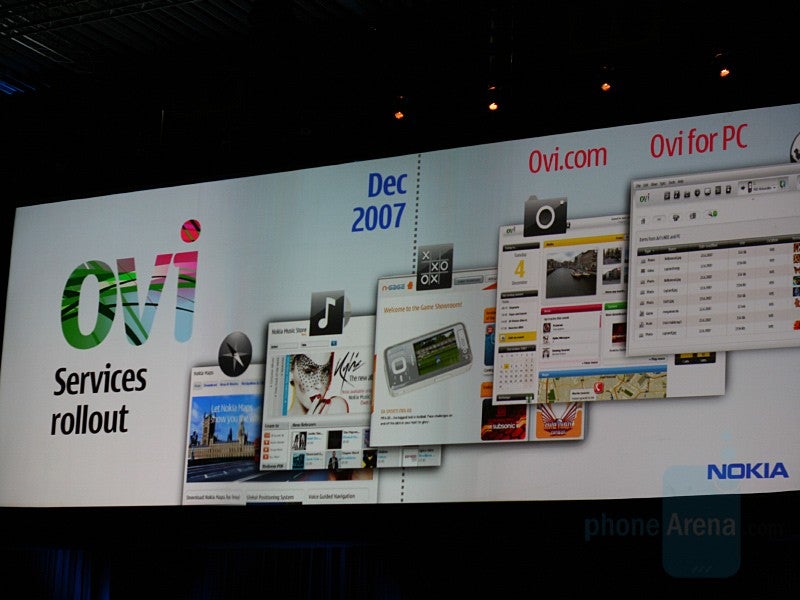 Another announcement, even though not so groundbreaking, is "
Ovi
– your personal dashboard to life". The idea behind is easy way to connect, manage and share information, no matter where you are. Currently, some Ovi services are already available, such as Nokia Maps and Nokia Music Store (in some countries).
The Ovi is comprised of three elements – phone software, PC/Mac and website. Ovi.com is currently in internal beta testing phase, and when launched, initially it will only offer some services and selected personal information. At later stage sometime in the spring, additional options such as Nokia Maps, the possibility to add external services such as Flick photos and feeds to your personalized page will be added.
Ovi Software for PC is the second component used for synchronization of the mobile device and PC and allowing managing media offline. It will also allow easy posting of photos to web communities as well as view them. Nokia Music player will be part of the suite as well, allowing you to play music, browse and edit playlists. The software will be made available to the public in the first half of 2008.
The last component of Ovi is on the mobile device. We already saw what the interface will look like in Nokia N81 8GB. Initially, it will be rolled out in the N-series, and gradually expand to the rest of Nokia device portfolio.