Nokia RM-979, presumably the dual-SIM Lumia 635, clears the FCC
7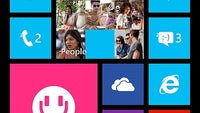 The rumored
Nokia Lumia 630
cleared the FCC last week
, and now, we've come across what seems to be its dual-SIM counterpart. The Nokia Lumia 635, as the phone is expected to be called once it is announced, is currently listed in the commission's database as the Nokia RM-979. According to its description, it is a smartphone sporting two SIM card slots, and
"both SIMs use the same antenna and transmitter chain"
. Furthermore, the device's firmware version confirms that a variant of Windows Phone 8 runs on it.
Speaking of which, The Nokia Lumia 630 and Lumia 635 are likely to be among the first smartphones running Windows Phone 8.1. Dual-SIM support is, obviously, among the benefits the new software should bring, along with support for on-screen navigation buttons, which these Lumias are very likely to have. And by the way, the
Lumia 630 and Lumia 635 are probably going to look like this
.
After digging further in the papers we came across the dimensions of the Nokia RM-979. Unsurprisingly, it has the same proportions as its single-SIM variant – it is 66.7 mm wide by 129.5 mm tall. Also, the battery of the device will be user-replaceable and a microSD card slot will be found behind the back cover. From the looks of it, the Nokia Lumia 635 will be assembled in Nokia's factory in Manaus, Brazil.
That is all the information we could squeeze out of the phone's FCC filing – as usual, the hardware specs we're curious about are absent. On the other hand, rumor has it that the Nokia Lumia 630 and Lumia 635 will have 4.5-inch screens, and we think it is safe to assume that a dual-core Snapdragon SoC will be powering both of them. Whether that's the case or not should be known by April 19, when
Nokia is supposedly hosting a media event
.
source: FCC