Nokia N9 rooted, courtesy of Inception exploit
5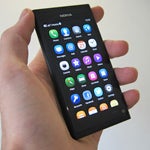 The MeeGo powered
Nokia N9
may be among the underdogs on the smartphone scene, but it still has its small, yet loyal group of followers. And Nokia has not given up on the device at all, given that a
MeeGo 1.2 sotware update
was released for it not long ago. However, power users might have been a bit frustrated by the fact that the MeeGo platform restricts the access to all of the device's inner workings.
Until today, that is. Just like iPhones can be jailbroken and Android smartphones can be rooted,
the security framework of the Nokia N9 can now be penetrated
with a newly announced software tool. It is called Inception and allows you to
"liberate your Nokia N9's full potential"
, as its creator states.
That is, of course, as long as you know what you are doing. Inception will grant power users with the privilege to run their own software on their Nokia N9, as well as to install custom app developed by the community. It also enables the customization of N9 system packages, the installation of new kernel modules, and deeper customization of the platform itself. However, it opens the gates for malware attacks, not to mention that you might end up with a bricked device in case something goes wrong.