Nokia N9 is the world's fastest cameraphone, gets the world's fastest ads
13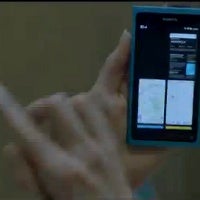 The
Nokia N9
has not only got the promise of MeeGo – it has also claimed the
world's fastest cameraphone
title, and now to match that appeal Nokia has come up with the
world's fastest ads
, Nokia N9 Seconds for its MeeGo smartphone. Each of the six ads in the series
runs for only 9 seconds
and all are filled with breath-taking cinematric cuts and transitions, easily ranking among the best smartphone ads we've ever seen.
The whole concept revolves around the speed of the swipe-centric MeeGo interface. Each of the videos focuses on a particular feature of the Nokia N9:
Swipe, Browsing, Social Media, Maps, Camera and All-screen design
. As exciting as it all sounds, though, Nokia's Stephen Elop has underlined that even if successful, the Nokia N9 is a one-time experiment for Nokia rather than a long-term project, but the Finns have contradicted this statement by promising several MeeGo updates coming later.
The fact that
only 23 countries
excluding the Unites States, the UK, Germany and most developed economies, are supposed to be initially getting the N9, adds to the puzzling future of the handset. But while you wonder whether you'll ever get to hold an N9, why don't you check out the ads below first to see if it catches your attention.