Nokia Lumia 900 gets a top buy rating from Consumer Reports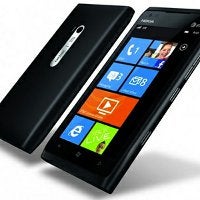 In yet
another win for the Nokia Lumia 900
, it has received one fabulous rating from
Consumer Reports
that no doubt adds to extensive recognitions. Of course, it's especially flattering seeing that that Windows Phone doesn't necessarily see as much anticipation from consumers – so yeah, this undoubtedly changes much of that perception.
Taking the top spot amongst other reputable smartphones, the Nokia Lumia 900 was given a
top buy rating
from Consumer Reports. Moreover, it seems to be the perfect fit for dads and grads, as the group specifically mentions the following about the smartphone:
The Nokia Lumia 900, which runs on AT&T's high-speed 4G LTE network as well as its HSPA+ 4G network, is the best Windows phone we've tried so far. It also has some stunning features: a 4.3-inch AMOLED display and an 8-megapixel camera with a wide-angle (28mm), large-aperture (F2.2) Carl Zeiss optics, for starters. It's $100 with a two-year contract.
As we're all too aware, Consumer Reports made some noise a couple of years ago with the
whole Antenna-gate thing going on with the iPhone 4
– as they refused to give their stamp of approval. Obviously, the Nokia Lumia 900 has been garnering a lot of praise and adulation from almost everywhere throughout the industry, as it boasts all of the stellar qualities of a fantastic smartphone. Not only does it attract with price point, but it's able to complement things with its iconic looks.
source:
Consumer Reports
via
Nokia Conversations