Nokia Lumia 800 Gorilla Glass torture test [video]
27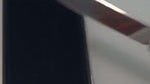 For anyone wondering how the Nokia Lumia 800's glass will hold up against common pocket attacks such as coins and keys, YouTube user, Titanas, has uploaded a torture test video demonstrating just that.
Now they didn't go as far as dropping it from dizzying heights or smashing it with a hammer, but did throw a couple real world items at it. In the video you can see that the user takes a corkscrew, coins, keys, and even a knife to the glass of Nokia's new Windows Phone and the screen appears to handle these things well.
While this doesn't insinuate that the device is indestructible, it is nice to see that it can handle items that tend to end up against your phone better than you might expect.
source:
WPCentral