Nokia Lumia 610 does not run Angry Birds, insufficient RAM to blame
34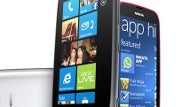 The
Nokia Lumia 610
is not your ordinary smartphone. Actually, it is the most affordable Windows Phone handset to date bearing a tempting $255 price tag. However, its hardware specs are less than stellar: a Qualcomm processor running at 800MHz and paired with 256MB of RAM. Thankfully, the
Windows Phone 7.5 Refresh update
is so efficient that it runs pretty smoothly despite the hardware limitations. In addition, no more than 5% of the Marketplace's catalog would be incompatible with such hardware, as Microsoft's Joe Belfiore stated while unveiling
details regarding the new software
.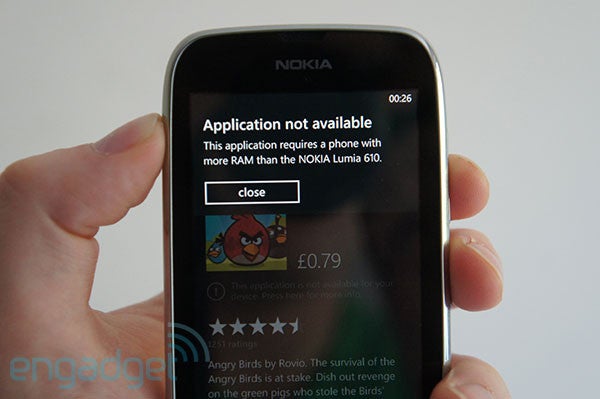 As you see from the photo, Rovio's hit game requires more RAM to run, so unless a game update takes care of the issue, Lumia 610 owners will have to play something else. In fact, it looks like not a single future Windows Phone device with 256MB of RAM will run any of the aforementioned apps, unless they are adapted to operate on weaker hardware.
So what is the minimum amount of RAM that a Windows Phone handset should have in order to experience no such issues? Well, the upcoming budget-friendly
Samsung Omnia M
has 384 megs, and we have yet to find out whether that will suffice. Until then, those of you who want to get a Windows Phone device might want to play it safe and get something beefier, as long as their budget allows it.