Nokia HERE gives you superpowers in new video ads
8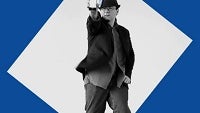 Once the acquisition of Nokia Devices is completed by Microsoft, HERE Maps, and Nokia Networks will be the money makers for the Finland based outfit. Those that have not seen the development of the company that used to be NAVTEQ are missing out too.
HERE will be earning all sorts of licensing fees from the likes of Microsoft and numerous other industrial applications that use the services available through the platform. Those initiatives do not touch us, but if you are a Windows Phone user, you know how good HERE Maps, Drive, Transit, MyCommute (aka Transit) and LiveSight (City Lens) really are.
Nokia is getting the ball rolling in what we hope will be a continuous visibility campaign showing off the HERE branded services. Kicking off that initiative is a super-no-so-secret-agent-and-HERE-employee named Alex Osaki. Clearly a James Bond wanna-be, but with the "Get Smart" theme music in the background, he is more like Maxwell Smart. In this case though, he is regrettably lacking an Agent 99 sidekick, yet thankfully, instead of a shoe phone, he is sporting a Nokia Lumia.
Check out the videos below and to their credit, the third one ends with a bang (of sorts).
source:
HERE Maps
(YouTube) via
WPCentral