Nokia 8 specs review: more than meets the eye or just another flagship?
54
Thes long-awaited Android-powered Nokia flagship phone is finally official and we're here to see what makes it tick. Meet the
Nokia 8
!
After releasing a trio of more budget-oriented devices earlier on in 2017—the
Nokia 3
, 5, and 6—as well as the nostalgic, but rather pointless, Nokia 3310, HMD Global is finally ready to return the Nokia name to its former glory, and the company is placing all its bets on the Nokia 8 to achieve this difficult goal. With that said, let's see what (if anything but the legendary name) sets this phone apart from the rest.
Design & display
Right off the bat, the Nokia 8 shuns away from the bezel-less trends of 2017 and instead features a more restrained, more traditional design with ample bezel on the top and bottom of the screen. The Nokia 8 features an aluminum unibody with a high-gloss, mirror-like finish on the back, that takes a 40-stage process of machining, anodizing and polishing to achive, and while it looks mighty fine, as one can expect, it is also
very
slippery and attracts fingerprints like there's no tomorrow.
Flashy looks aside, the Nokia 8 feels well-built and sturdy when held, but it isn't as well-prepared for some beating as some other current flagships, in that it isn't dust- and water-resistant. It still is splash-proof, with an Ingress Protection rating of 54, but it's a step down from the
Galaxy S8
and the
LG G6
, which are IP68-certified.
The Nokia 8 sports a vibrant 5.3-inch IPS display with a QHD resolution (2560 x 1440), that HMD claims is capable of delivering 700 nts of brightness, and it's protected by Gorilla Glass 5 so it should remain relatively unscathed even after repeated encounters with keys, coins, and other everyday pocket items. Nokia was one of the first phonemakers to lay the foundations of what we today know as an always-on display, and the Nokia 8 features it's own take on the concept with a low-energy solution that HMD promises will be very light on the battery.
Hardware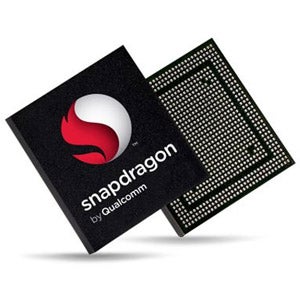 The Nokia 8 is a flagship phone through and through, when it comes to specs at least, and as such it comes equipped with Qualcomm's latest top-of-the line SoC—the Snapdragon 835—paired with an Adreno 540 GPU and a 3090 mAh battery. There's a base version of the handset with 4GB of RAM and 64GB of internal storage but there's more of both reserved for the Glossy Blue version of the Nokia 8, which boasts a hearty 6GB of RAM and 128 GB of internal memory. Both take microSD cards of up to 256GB in capacity, which should satisfy even the most storage-hungry of you out there.
Camera
As with previous phones carrying the brand name, the Nokia 8 also puts a heavy emphasis on the camera department. It features a dual-camera array on its back, comprised of two 13MP shooters—one is color, the other monochrome—as well as a 13MP front-facing camera with autofocus. As far as software goes, the stock camera app on the Nokia 8 is a fairly standard affair, though Nokia has tossed in a somewhat interesting feature in there (although it seems more like an afterthought), called "bothie mode."
both
the front- and rear-facing cameras to record video footage or take photos simultaneously. We've seen similar features from other phonemakers in the past, which didn't blow us away, and Nokia's take on this gimmick certainly does not either.
As for how good the Zeiss glass on the Nokia 8 is, we can't say for sure right now, but we are eager to take the phone for an in-depth camera shootout!
Software
Nokia 8 is also the first mobile device to make use of Nokia' OZO technology, which has only been implemented in the the OZO VR camera up until now. Although we don't know all the details at this point, HMD says that Nokia 8's OZO tech will greatly improve the audio-recording capabilities of the device, bringing 360° audio capture to 4K video recording.
The Nokia 8 will be available in Polished Blue, Polished Copper, Tempered Blue and Steel, starting at €599, and is expected to hit store shelves sometime in September.