Nokia + Microsoft = Win?
41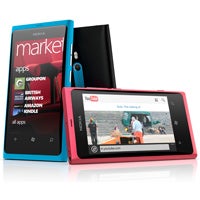 In February of 2011, Nokia and Microsoft announced their new partnership which would have Nokia start using the latter's Windows Phone platform for its smartphones. More than a year has passed since then, and we've been introduced to a number of Nokia WP devices, some of which have already reached the market.
Just recently, at MWC 2012, Nokia also announced its first true budget Windows-powered offering – the Lumia 610, and with that, its Lumia line-up finally started to take shape. Now, we all know in what unfavorable situation Nokia has found itself, so it doesn't take a genius to know that the success of these Lumia phones would be of vital importance for the future of the company.
Until now, information about actual sales numbers has been relatively scarce – some say they have been disappointing, while Nokia mostly insists that it has had a great success, as always.
But even if these early Nokia Windows Phones aren't a tremendous success, does it mean that the company is doomed? And what about Microsoft? If it fails to popularize Windows Phone – would it mean that all hope for a foothold on the mobile market is lost? Well, we think we have the answers to most of these questions in the lines below, but before we get to answering them, we'd rather first take a good look at the production these companies are outing today (or in the following months). Observing what we have now can give us a pretty good understanding of the capabilities of the Redmond-Espoo partnership, and may even allow us to make a few predictions about the development of the mobile market in the coming years.
The powerhouse: Lumia 900
Other than that, as we said, the Lumia 900 seems to have everything to be competitive with the other top dogs, considering its large 4.3" screen, 8MP camera with F2.2 aperture, large storage capacity and so on.
The initiator: Lumia 800
1.4
GHz processor, it still relies on just one core, which might make it seem a tad less future-proof compared to the hi-end competition flourishing on other platforms. Still, we really can't find any other downfalls with this phone's specifications. We gave it a good, but not great rate – 7.5, due to a couple of issues, but as far as we can see, users who have bought the phone are enjoying it a lot.
The deal: Lumia 710
The budget solution: Lumia 610
App ecosystem
Android Market's
Google Play's over 320,000 titles. 70,000 is still a good place to be, though, and by the looks of it,
Microsoft and Nokia are doing quite a lot of work
in order to popularize the store among developers. About 300 new apps are being added each day, and we can imagine that in case Windows Phone finally gains some real traction, developer interest will only be getting stronger.
Meanwhile, Nokia has made sure to cook up some nice software offerings for the users of its phones, just to make them a bit more attractive than the competition. Nokia Drive, Maps, Transport, Reading and Music are all very solid products that do bring a lot of highly-appreciated functionality to Lumia handsets, in a move to cover some of the gaps in Windows Phone and add some additional value. Apparently, with a decent catalog of 70,000 apps, as well as these pre-loaded offerings designed to make the basic experience of owning and using a smartphone seamless, the Lumia line-up does start to look like a pretty well-packaged solution. Of course, it will take time to reach the level of comprehensiveness of iOS and Android with regards to third-party programs, but overall, it appears that Nokia Windows Phones are ready to make it big. So, why does it take so long?
Predictions
It shows that Nokia and Microsoft are putting quite a lot of effort into the design and marketing of the Lumia phones. And how wouldn't they – both companies aren't doing really well in mobile lately, so they are trying to help each other in hopes to establish their own place on the smartphone market. On one side, we have Nokia contributing with its spectacular phone designs and complementary software, while on the other we have Microsoft, investing into the development and promotion of those offerings, as well being open to tweaking Windows Phone so that it fits Nokia's vision (lowering the minimum specs requirements is an example of that).
But are their efforts strong enough, because, as we're seeing, Windows Phones haven't managed to spark a mass craze so far... As a matter of fact, it's completely understandable that a lot of people following the industry have started to question Microsoft and Nokia's ability to fight iOS and Android, after all, everyone knows how difficult it is to catch up when you're so late in the game. When it comes to the devices themselves, it's clear that they are perfectly good – both in terms of looks and specs. But we should understand that Windows Phone is a different OS. It not only looks different, but it has a structure that is uncommon to today's user. Many people have just gotten used to dealing with icons, file explorers and widgets, and now, out of nowhere, Microsoft is giving them Live Tiles and Hubs. Our belief is that it will take some time until people start seeing Windows Phone as something familiar – something that has been around for a while. But what is going to give the strongest boost to Windows Phone will be Windows 8 with its Metro UI. Unlike Windows Phone, Windows PC has an enormous user base, which will soon be introduced to the Metro philosophy, and in a moment, Windows Phone will not be as scary for the regular customer as it used to be.
Naturally, introducing Windows 8 with an all new (for a PC) Metro UI is wise not only because it will help sell Windows Phones, but also because it will let Redmond finally enter the tablet field. And boy what an entrance that would be! We are not saying that Windows 8 tablets will magically overtake the iPad, but they will surely capture a pretty sizable share.
And what about Nokia? Well, when that whole new Windows machine starts working and gaining traction later this year, Nokia will surely be there to benefit the most out of all Windows Phone (and maybe tablet) manufacturers. Our prediction? Big gains for Microsoft and Nokia in the following years.