#NoFilterNeeded – Google posts official Pixel camera samples
17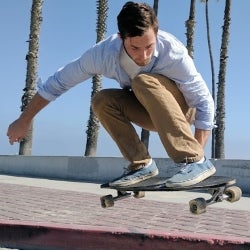 When it announced its Pixel and Pixel XL smartphones, Google made bold promises about their camera performance, saying they have the
"best smartphone camera ever."
The Pixel and Pixel XL are equipped with 12.3MP rear cameras and 8MP front cams that have been subjected to extensive optimization.
Ahead of the smartphones' October 20 launch, Google is showing what these cameras are about by sharing a gallery of photos taken by Isaac Reynolds, who also happens to be Google's camera product executive. Tagged with a confident "#NoFilter needed with your new Pixel," the album presents a collection of rather striking photos shot in various different lighting scenarios.
We can't know for certain how much these photos have been edited, though. They don't appear to be uploaded straight from a Pixel unit, as the images lack EXIF data. Its presence would have added additional credibility to the camera samples, but then again, these shots do look like they aren't in need of filtering.
We have re-posted five photos from the album, and the rest are available in the source link below. Do you like what you see? Tell us what you think in the comments below.