No surprise, Jabra suggests their hands-free products lower brain cancer risk from cell phones
2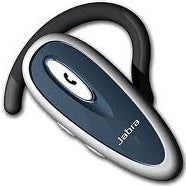 Last week, as we
reported
, the WHO said that cell phones could possibly be a
carcinogenic
with a increased risk to develop
glioma
, a malignant form of
brain tumor
. With news like that getting some handset users nervous, hands-free solutions maker Jabra issued a press release to inform the public that its products emit 800 times
less
radiation than a handset does.
From a maximum 2 watts exposure from a cell phone, using a Bluetooth headset reduces the exposure to .0025 watts and a corded device brings the radiation exposure down to zero. Anne Raaen Rasmussen, Senior Vice President of the Mobile division at Jabra says that most people, while concerned about the risk of
radiation
from their cell phone, are not as worried as to stop using the phone, and are not aware that hands-free products will
reduce
the risk.
A survey sponsored by Jabra found that 25% are
not worried
at all about exposure to radiation from their handset. 61% say that they are a little
concerned
. When told that using a hands-free product, like the kind made by Jabra, could reduce radiation, 53% said that they would
start
using one. How about you?
source: Jabra