No "gates" yet, but iPhone 6s customers already complaining about Touch ID, 3D Touch and speaker issues
81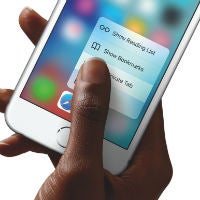 As with any new device, especially one that gets into the hands of 13 million users in launch weekend alone, there are bound to be problems. In the past, Apple has faced issues that gained enough media attention to warrant "gate" status, like
Antennagate
and
Bendgate
. While there have been customers complaining about the new iPhone 6s, so far none of them have hit "gate" status.
The biggest issue so far is that some users in the Apple support forums have said that the Home button/Touch ID scanner on iPhone 6s and 6s Plus units have been getting "burning hot" and the devices are not able to be powered on. Separately, some users have said that iPhones have been shutting off despite having battery life left, and can be difficult to turn back on. It is unclear if these two issues are related in any way.
More users on the Apple support forums have complained about significant audio distortion and even notification sounds so loud that it seems as if the speakers may blow out. Lastly, various users have noted troubles with the new 3D Touch feature, including Safari not opening links, but this has reportedly can be fixed, at least temporarily, by resetting the device.
We'll be keeping an eye on the issues in case any of them pick up steam, but so far it is a bit too early to be calling this one Burngate.
Have any of you had any of these problems?