No Windows Phone flagship until second half of 2015, MWC to focus on low-end
42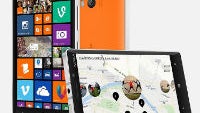 As we noted recently when looking through the surprises that came with 2014 flagship smartphones, there wasn't really any proper flagship Windows Phone over the past year. The trouble was mainly that Microsoft took over Nokia, which derailed many Nokia products; and, since Nokia is responsible for the vast majority of WP devices, that caused problems. Now, it seems that those issues will persist, as the latest says that there won't be a new Windows Phone flagship until the second half of 2015.
According to
Geek On Gadgets
, the plan for Mobile World Congress in 2015, which will be at the beginning of March, Microsoft has no plans to show off any high-end flagship devices. Instead, Microsoft will potentially be featuring a successor in the Lumia 6xx series in the mid-range, and something in the Lumia 3xx or 4xx series on the low-end. There will be nothing shown off for a high-end Windows Phone device, which would mean that the earliest we would see a true high-end flagship Windows Phone device could be the second half of 2015. Of course, this would be specifically talking about a Microsoft flagship, but at this point we don't know who else would offer a flagship WP device. Maybe HTC, but even that might not happen until the second half of 2015.
We've seen plenty of leaks recently of the Nokia McLaren (aka the Lumia 1030), but in spite of those leaks, it has been said that the device has been cancelled and will never be released. Overall, this seems like trouble for Windows Phone. The platform has done relatively well in the low-end, but that alone can't sustain a mobile OS; and, there has yet to be a device to prove that Windows Phone can be a success in the high-end. Microsoft is undoubtedly hoping that Windows 10 can change that, but we're unconvinced so far.